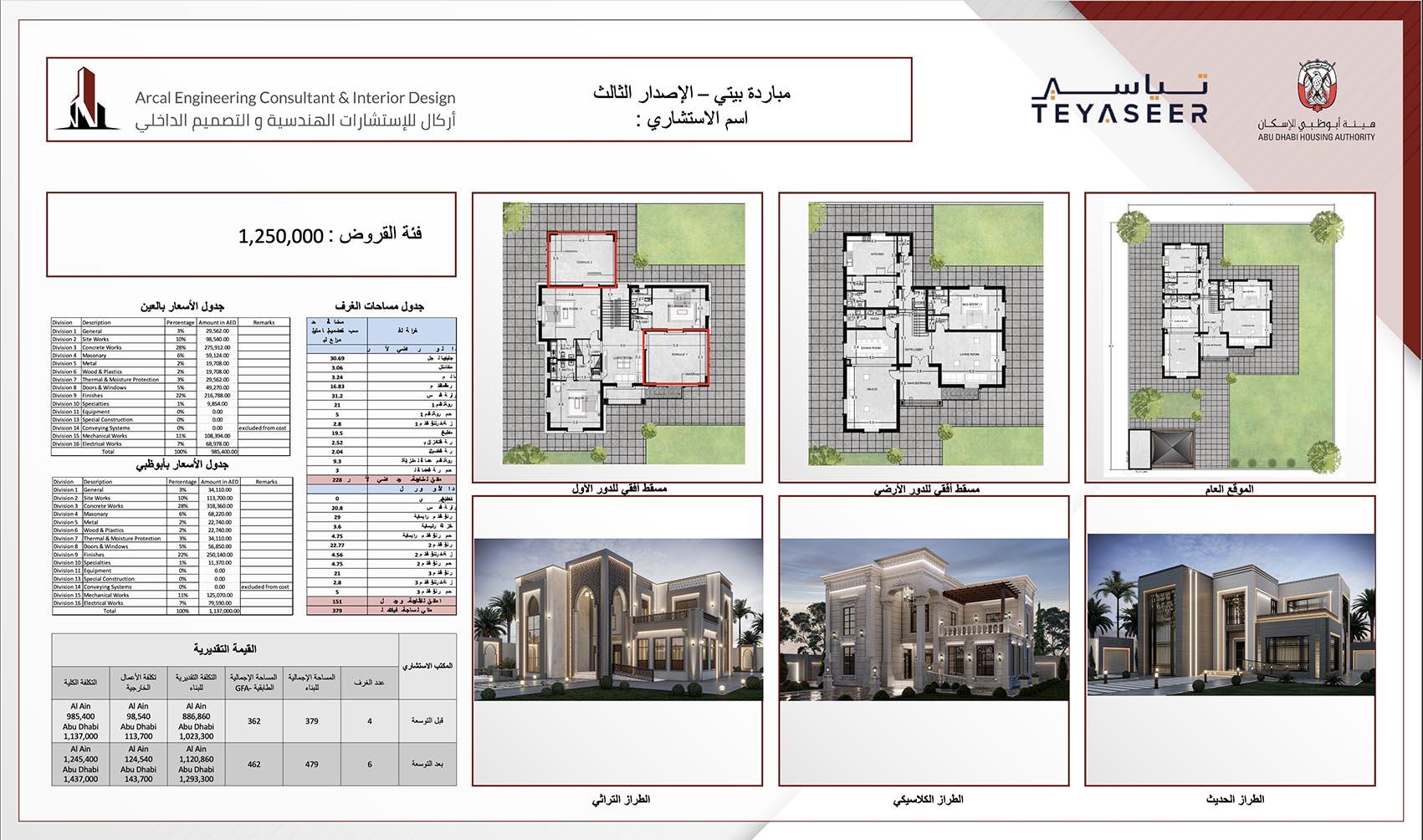 The "Bayti" initiative, presented by the Abu Dhabi Housing Authority, offers diverse and approved housing designs to individuals involved in construction.
Over the past three cycles, the initiative has provided numerous construction options for citizens, facilitating the construction process by providing architecturally and structurally approved housing designs from relevant authorities.
The aim is to simplify housing construction procedures for citizens, ensuring the required quality standards are met within the defined time frame and budget.
The initiative collaborates with reputable private sector engineering consulting firms with extensive experience in architectural design and construction in the UAE.
By providing pre-approved design models, the Abu Dhabi Housing Authority significantly reduces the burden on citizens in terms of design and construction processes, saves time, expedites required approval procedures, and ensures experienced contractors execute these homes within the agreed timeframe and specified quality standards.
ARCAL Company, through its participation in all cycles of the initiative, has presented various architectural designs including modern, classic, traditional, Islamic, and Andalusian styles, all with the same housing area. These designs feature a range of bedrooms, from 4 to 8, allowing for future expansions.
Many of the designs presented through ARKAL to the initiative have obtained full approvals from the municipalities of Abu Dhabi, Al Ain, and the Western Region.
Benefits of the "Bayti" Initiative:
Provision of 58 pre-approved designs by municipalities, saving time required for licensing procedures.
Reducing the burden on homeowners and consultants during the design and construction process.
Cost savings (consultancy fees reduced to 3% instead of 4% or higher).
Future expansion possibilities.
Citizens obtain high-quality housing that complies with all relevant government regulations and standards.
Diverse housing styles including modern, Eastern, and Arabic designs.
Please note that the translation provided is a general interpretation of the text.